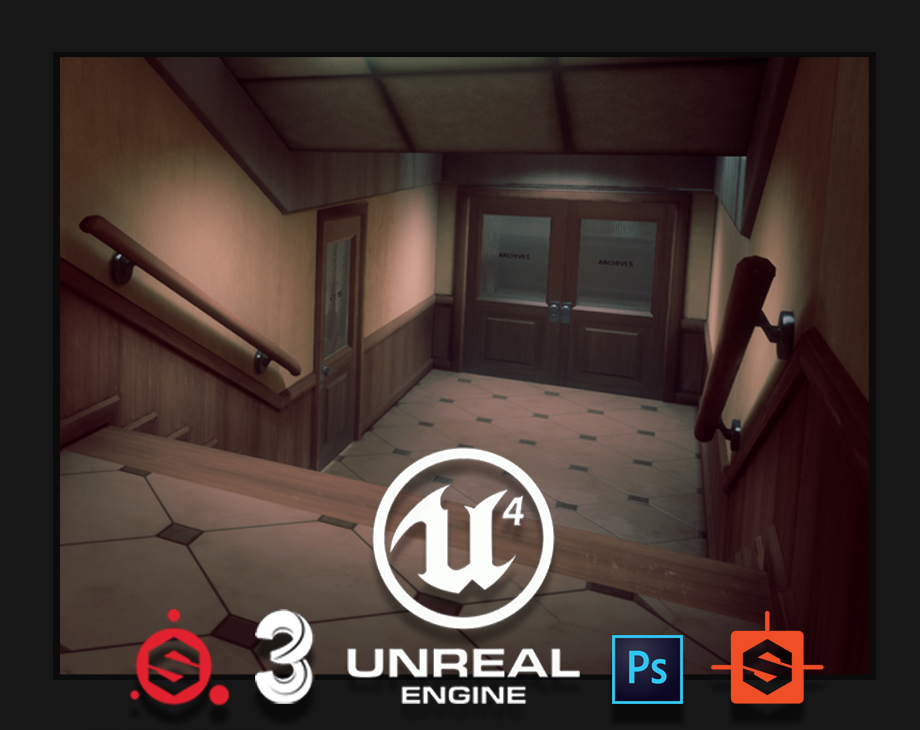 Office Environment
A downloadable game for Windows
This is a playable level/scene which is based off of a piece of concept art by Artyom Vlaskin (https://artyomvlaskin.cgsociety.org/)

It was also inspired by a tutorial created by Thiago Klafke (http://www.thiagoklafke.com/office_tutorial.html) and was intended as a test to see how much I could build with two primary trim sheet textures, and to create a project with Unreal Engine, since it had been a long time since I'd worked with it.
It's essentially a walking simulator meant to show off the work itself, and as such there isn't any gameplay per se. Most of the doors can be interacted with, and the area behind the counter can be accessed via the entrance by the wall, which will open as you approach it.
Thanks for checking this out and I would love to hear any feedback or suggestions in the comments section below.
Here's a little walkthrough video to whet your whistle -
Enjoy!
Install instructions
To play, simply unpack the zip to your hard drive and run the executable. The controls are standard WASD with spacebar to jump, ctrl to crouch, and right click to zoom the view. A readme file is provided with a list of the controls as well.
Download
Download
DaveDind_Artyom_Oct_8_2019.zip
664 MB